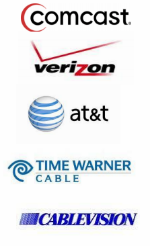 Torrentfreak reports that AT&T, Cablevision, Comcast, Time Warner Cable and Verizon plan to go live with a "six strikes" copyright enforcement scheme.   They also report that this will cover "75% of all U.S. broadband internet customers."
Although a start date has not been publicly released its been reported that the roll out will occur before the end of the year starting any time after NOW.

If you use these providers its time to get on a VPN now and/or go to a competitor like RCN, Centurylink, Charter or Cox.
Fatal error
: Uncaught Error: Call to undefined function get_field() in /homepages/26/d179873914/htdocs/sr/wp-content/themes/business-lite_custom/core/actions/global-actions.php:101 Stack trace: #0 /homepages/26/d179873914/htdocs/sr/wp-includes/class-wp-hook.php(292): business_loop_content('') #1 /homepages/26/d179873914/htdocs/sr/wp-includes/class-wp-hook.php(316): WP_Hook->apply_filters('', Array) #2 /homepages/26/d179873914/htdocs/sr/wp-includes/plugin.php(484): WP_Hook->do_action(Array) #3 /homepages/26/d179873914/htdocs/sr/wp-content/themes/business-lite_custom/core/core-hooks.php(159): do_action('business_loop') #4 /homepages/26/d179873914/htdocs/sr/wp-content/themes/business-lite_custom/core/actions/post-actions.php(64): business_loop() #5 /homepages/26/d179873914/htdocs/sr/wp-includes/class-wp-hook.php(292): business_post_content('') #6 /homepages/26/d179873914/htdocs/sr/wp-includes/class-wp-hook.php(316): WP_Hook->apply_filters('', Array) #7 /homepages/26/d179873914/htdocs/sr/wp-includes/plugin.php(484): WP_Hook-> in
/homepages/26/d179873914/htdocs/sr/wp-content/themes/business-lite_custom/core/actions/global-actions.php
on line
101